What We Love: Smoothies!
Posted September 17th, 2018 in Recipes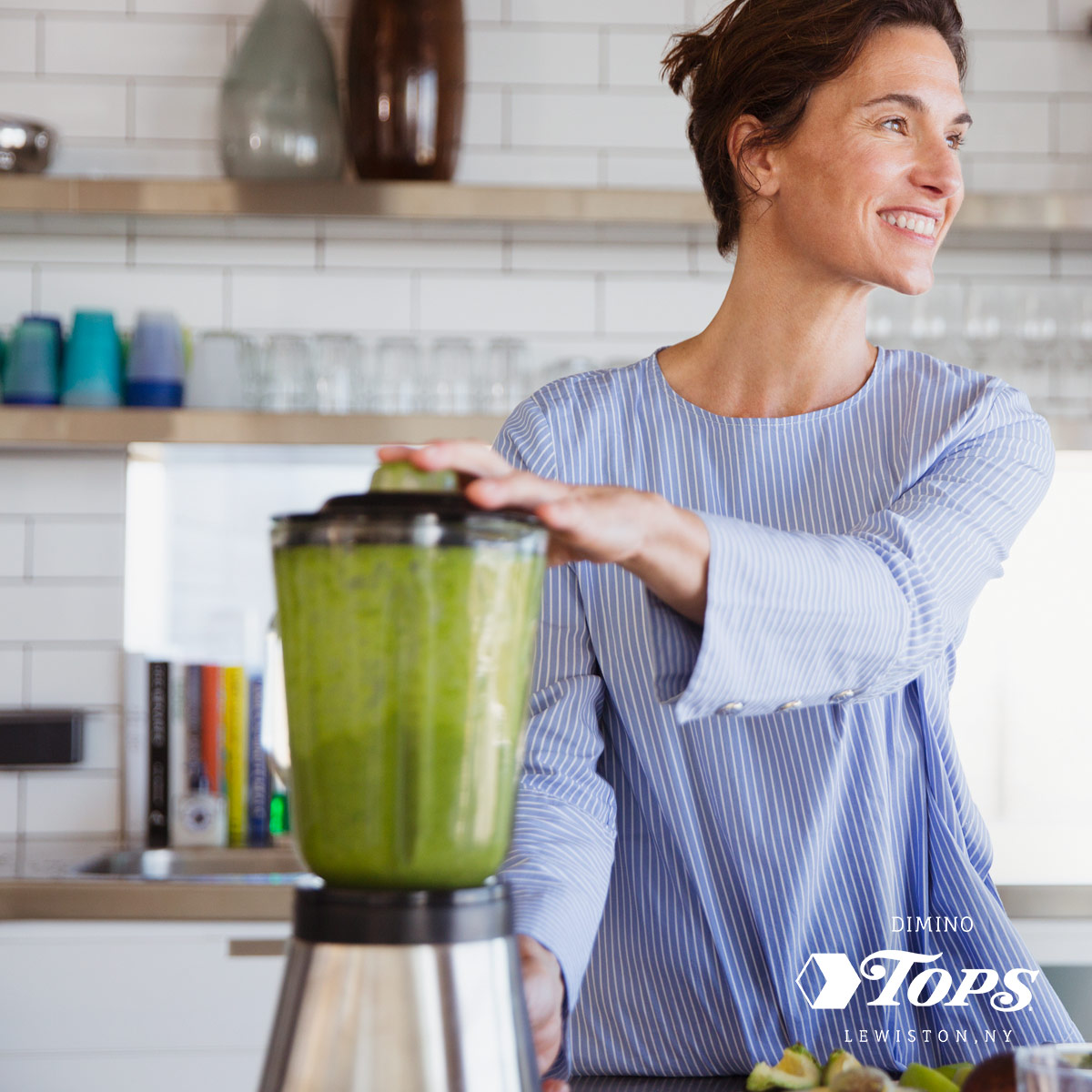 The last few years, a smoothie craze has taken over! Perhaps you're already on the smoothie train, and you're looking for some fresh ideas. Maybe you've noticed more and more of your friends climbing on board, and you're not quite sure where to start. Whether you're brand new to the smoothie movement or you're looking to expand your smoothie repertoire, we have some delicious recipes you can enjoy day after day, or whenever you're in the mood for a sweet, healthy treat.
What's all the fuss about?
First of all, we want to remind everyone that smoothies can have deceptive amounts of certain nutrients, so if you are prone to kidney stones, have diabetes, or other dietary cautions, check with your doctor and be mindful of what's in your smoothies.
Smoothies are a wonderful way to add more fresh fruits and vegetables into your diet in a delicious, easy-to-consume way. Green smoothies in particular use plenty of leafy greens like spinach and kale, which are nutrient powerhouses. Getting adequate amounts of the nutrients in leafy greens often results in higher energy levels, a boosted immune system, and better digestion. By mixing up vegetables you may not love with fruits you do, you can enjoy uniquely sweet, fruity flavors packed with vitamins and minerals.
Green Smoothie Recipes We Love
In general, fruits pack a stronger flavor punch than leafy greens. So it's easy to develop fruity flavor while including an abundance of vegetables. There are, of course, a few exceptions to this. Celery, broccoli and fennel all have strong flavors that may be hard to overcome, so stick with milder flavors like spinach, kale, tomato, carrot, cauliflower, avocado and cabbage.
Beginner's Luck Tropical Smoothie
This simple recipe combines spinach and tropical fruits for a sweet snack or pick-me-up between meals. The banana and mango add smoothness, and mild baby spinach is a great gateway into the green smoothie world. Once you get the hang of it, it's easy to start adding, experimenting and tweaking this recipe to your tastes. For example, swap water with coconut water, banana with avocado, and pineapple with strawberries.
Simple Spinach and Apple Smoothie
This ultra-simple smoothie recipes uses just apple as the main flavor, with spinach (or kale), and avocado for creaminess. For those of you watching your sugar intake, many apple juices can be high in sugar, so be sure to look for one without any added sugar or flavor!
If you've already got a few simple smoothies under your belt, this recipe ups the game. Not only will it taste incredibly fresh, with cilantro, ginger and cucumber, but it's slightly sweet from pineapple and mixed with healthy green tea.
Another slightly more complex smoothie, this unique blend of flavors is sure to wake you up in the morning with a surprisingly balanced, sweet blend of flavors. Lime and coconut add a tropical aroma, while honeydew and mint keep it fresh and light.
Breakfast Smoothies
Starting the day off with a smoothie is a great way to kick-start your energy with healthy habits. Breakfast smoothies are best when they have some extra protein, to keep you full until lunch. Most breakfast smoothies use nut butters, yogurt, oatmeal or a combination to thicken the blend and satisfy your morning cravings.
Strawberry Banana Oatmeal Smoothie
This recipe is pretty simple, and it lets the strawberry and banana flavors shine. Rolled oats and banana will keep you full, and strawberry, coconut milk and honey sweeten it up. It's also vegan, but you'd never guess!
Blueberry Spinach Breakfast Smoothie
Banana, Greek yogurt, milk, spinach, blueberries and strawberries offer just about everything you could want from a smoothie. Creamy texture, bright fruit flavors, protein, and nutrient-rich leafy greens. It's also flexible enough to make some substitutions depending on what you happen to have in the house (warning: blueberries on their own tend to turn brown in a smoothie. The strawberry helps keep it in the purple family).
This smoothie uses Greek yogurt as a base, combined with banana, for an ultra-creamy breakfast. It also gives you the option to add a bit of your favorite protein powder, but it's not necessary to the recipe. The unusual orange flavor can come from your favorite citrus fruits, or whatever you happen to have on hand. Mandarin, tangerine, blood orange – your choice!
Raspberry and Almond Butter Smoothie
This recipe uses almond milk, almond butter, flax seed and rolled oats to form a protein-rich base. It also includes a secret bonus of frozen zucchini! Raspberries and honey add sweetness, and cinnamon gives your metabolism a little morning boost. The best part? It's basically a peanut butter and jelly sandwich.
Indulgent Smoothies
Sometimes, you want a smoothie that's closer to a milkshake than a salad. You know what? That's OK. And believe it or not, there are still ways to achieve this with healthy ingredients that offer dessert flavors with smoothie health benefits. Don't believe us? Try out a few of these next time you're craving dessert but don't want to load up on calories, fat and sugar.
Cherry and chocolate – a classic combo. This recipe takes the best parts of a black forest cake, adds in some smooth, creamy texture, and even hides a handful of leafy greens (we won't tell if you don't).
P.S. Wondering about the chia seeds in this recipe? They're a great thickening agent (often used as a vegan egg supplement in baked goods), they're high in protein, calcium, and omega-3 fatty acids, and they bring only a very mild nutty flavor.
This smoothie gets its color from beets. If you're not a fan of beets, we assure you that there is little to no beet flavor in this smoothie. We highly recommend roasting the beet(s) before using, unless you have a very high-powered blender that can process raw beets. Vanilla almond milk and cacao powder provide the cake taste you're craving.
This recipe offers a few extras that you can take or leave, depending on how indulgent you'd like to be. The avocado adds a smooth, creamy texture and the coconut flour thickens it up. Warning: peppermint extract is very strong. It doesn't specify an amount, but we'd recommend starting at ¼ teaspoon and adding more as desired.
If you prefer fruit desserts to chocolate, this is the smoothie for you. Blueberries spiced for dessert, combined with a banana and almond milk base, make this a healthy alternative to sugary cobbler.
What are your favorite smoothie ingredients or recipes? Tell us on Facebook!