Fresh Seafood, Delivered Daily
Seafood is best enjoyed when it's as fresh as possible. We strive to have the freshest and most diverse seafood selection in Lewiston, NY. We source all of our fish from the best fishing areas and have them delivered to our store on a daily basis so that you can enjoy it at its peak.
Have a special request?
Interested in something special? Feel free to ask any of our seafood department employees. We're happy to help you prepare any meal. Ask us about cooking tips, seasonings or pairings for your seafood dinner.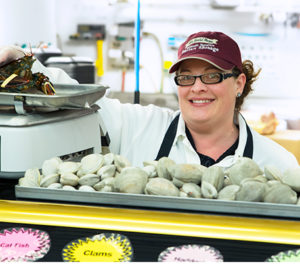 Bridget Graham
Seafood Manager
"I love making my customers happy. Having customers walk away from my department with a smile is my daily goal."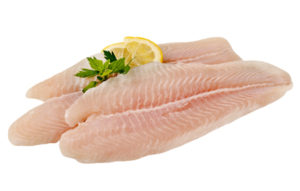 Seafood
- Daily fresh cod, haddock, Salmon, shrimp, scallops, crabs legs, lobster, tuna, sea bass, monkfish, halibut & more
Our Guarantee
At DiMino's Lewiston Tops, our customers are our priority. We'll do whatever it takes to make sure you're satisfied when you leave our store. This means stocking our shelves with high-quality products, providing exceptional customer service, listening to what our customers want, and keeping our store clean.