Labor Day Grill Guide
Posted August 29th, 2017 in News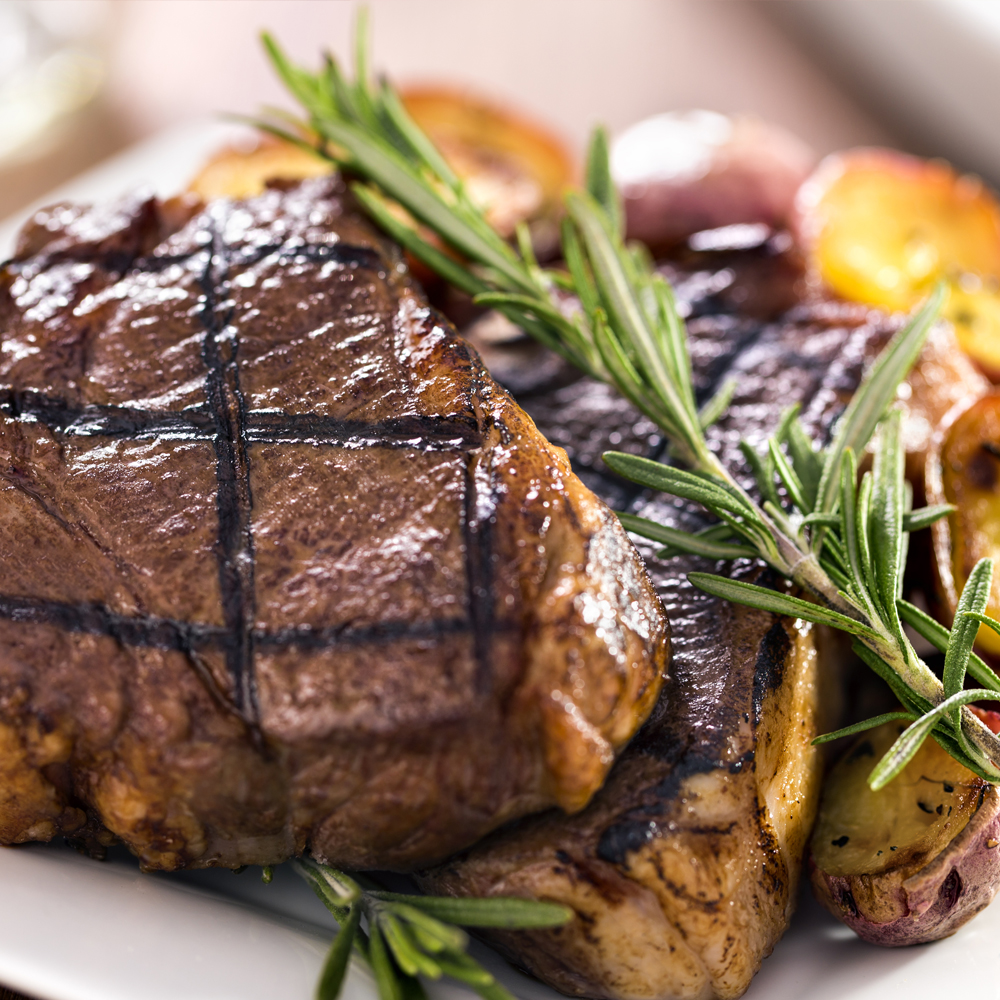 When Labor Day rolls around, it means two things:
A day off from work
Time to get out the grill
OK, maybe it also means that summer is coming to an end. But we don't like to think about that.
So on the ultimate grilling day, it's time to go big. To wow your friends and neighbors with the incredible smoky smell wafting from your side of the fence. We've got you covered. Whether you opt for beef, fish, chicken or veggies, here are are some of the most enviable grill recipes for this Labor Day.
Salmon
This chili-lime salmon recipe gets you and your guests in the mood for a fiesta! Serve with shaken or frozen margaritas and your favorite 7-layer dip, and celebrate a summer well spent!
Or if you prefer a classic salmon marinade, this recipe is nearly fool-proof and guaranteed to be a crowd pleaser.
Chicken
Chicken and bacon? We're in! These chicken bacon ranch skewers will be tough to top next year, but oh-so-worth it! (Bonus: If you're looking for an additional skewer option, these chimichurri steak skewers will give your guests or difficult choice – or a reason to eat more than one!)
We know nothing beats a crispy wing from your favorite local haunt, but these sticky chicken drumsticks will come pretty close.
Burgers
For a burger that's classic enough to be enjoyed by all, but unique enough to be memorable, try these grilled herb burgers.
Or, if you're looking for something robust and meaty to really impress, try these Triple B burgers (beef, bacon, bourbon) from Guy Fieri. Wow.
Veggies
Beware – these sweet corn and goat cheese stuffed peppers might turn everyone into a vegetarian this Labor Day.
And these chipotle lime cauliflower steaks are packed with flavor, not with calories or fat. If you haven't gotten on board the cauliflower bandwagon, these are a great place to start.
Cover-All Marinades and Rubs
If you'd rather just pick one or two knockout marinades or dry rubs to use on a variety of proteins, try one of these!
A sweet and smoky dry rub that can be used on anything from steak to chicken to corn to cauliflower steaks!
This ten clove garlic marinade will help make sure anything you grill pops with flavor.
Or, keep it simple and delicious with this classic all-purpose marinade.
When Labor Day rolls around, wow your guests with something more than standard burgers and dogs. After all, if summer is coming to end, now is a great time to accomplish some impressive, delicious grilling feats to keep you excited for next season!