4 Ways to Use Corned Beef
Posted March 9th, 2017 in Our Store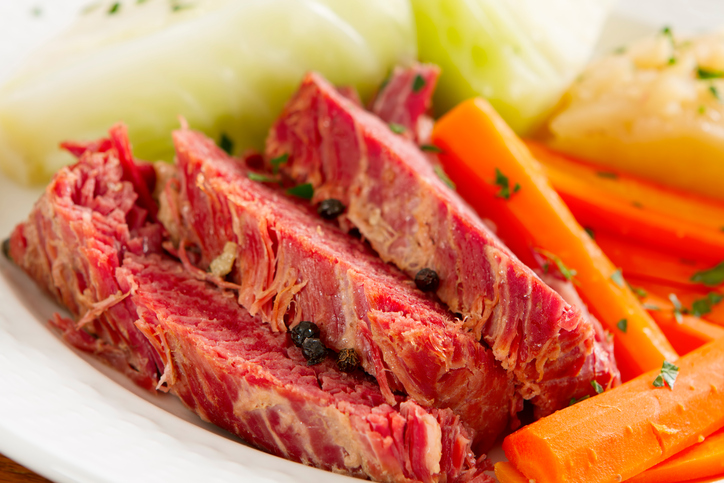 Who doesn't love St. Patrick's Day? This holiday is coming up quickly, and we're getting excited about the green beer and more importantly, the star of this holiday, corned beef and cabbage. It truly is the ultimate comfort food. Whether you're Irish or simply just a fan of this amazing dish, you're likely on the search for the best corned beef and cabbage recipe you can find. We're here to help. From that first dish of corned beef, to using up the leftovers, we've rounded up some amazing recipes for you to try.
Step one: make corned beef and cabbage
Savory, rich, nostalgic. This recipe is too good to be true. It's the ultimate way to celebrate St. Patrick's Day with friends and family. Oh, and don't forget to have a tall glass of Irish beer with your meal!
Step two: use your leftovers!
Don't let an ounce of your corned beef go to waste! These leftover recipes are unconventional, delicious, and easy to make.
This is something you've probably never tried but definitely need to. Corned beef and coleslaw make this dish simply satisfying. Better yet, the meat is already prepared which makes this recipe perfect for busy weeknights.
Corned Beef & Cabbage Turnovers
This recipe couldn't be simpler or more impressive. Use your leftovers from St. Paddy's day to stuff pastry crusts and bake in the oven. You don't have to tell your guests this is a leftover dish, either. They'll never know!
Craving a rich and satisfying breakfast? Corned Beef Hash is a long-time favorite breakfast dish across America, and for good reason! Use your leftovers to recover from your celebrations after St. Patrick's Day.
Ready to get started with one of these recipes? Stop by DiMino's Lewiston Tops to get $2 off of your corned beef purchase from our butcher! Be sure to print this coupon & show it to your cashier: